Charleston Perspective Walking Tours provides a unique walking tour experience for any size group, with a local, licensed and certified guide.

2 Hour Daily Tour - Click "Book Now " Button to check availability > 10 am walking tour (Year Round) > 1 pm walking tour (September through May)

The Daily Tour is around 1 mile in distance through the alleys and cobblestone streets of the walled city historic district.

10 am walking tour meets at 200 East Bay Street on the steps of the US Custom House, on the corner of Market Street and East Bay Street.
1 pm walking tour meets at Washington Square Park, located behind 80 Broad Street, by the statue of George Washington.

Please wear comfortable walking shoes, uneven sidewalks and alleys.

Please bring an umbrella and water bottle, unpredictable weather.

Private Tours are available for any size group - call or email for pricing.

A private walking tour can be cusomized to suit the needs of any group, providing a more intimate experience.
Call or Text (843) 460-8671
charlestonperspective@gmail.com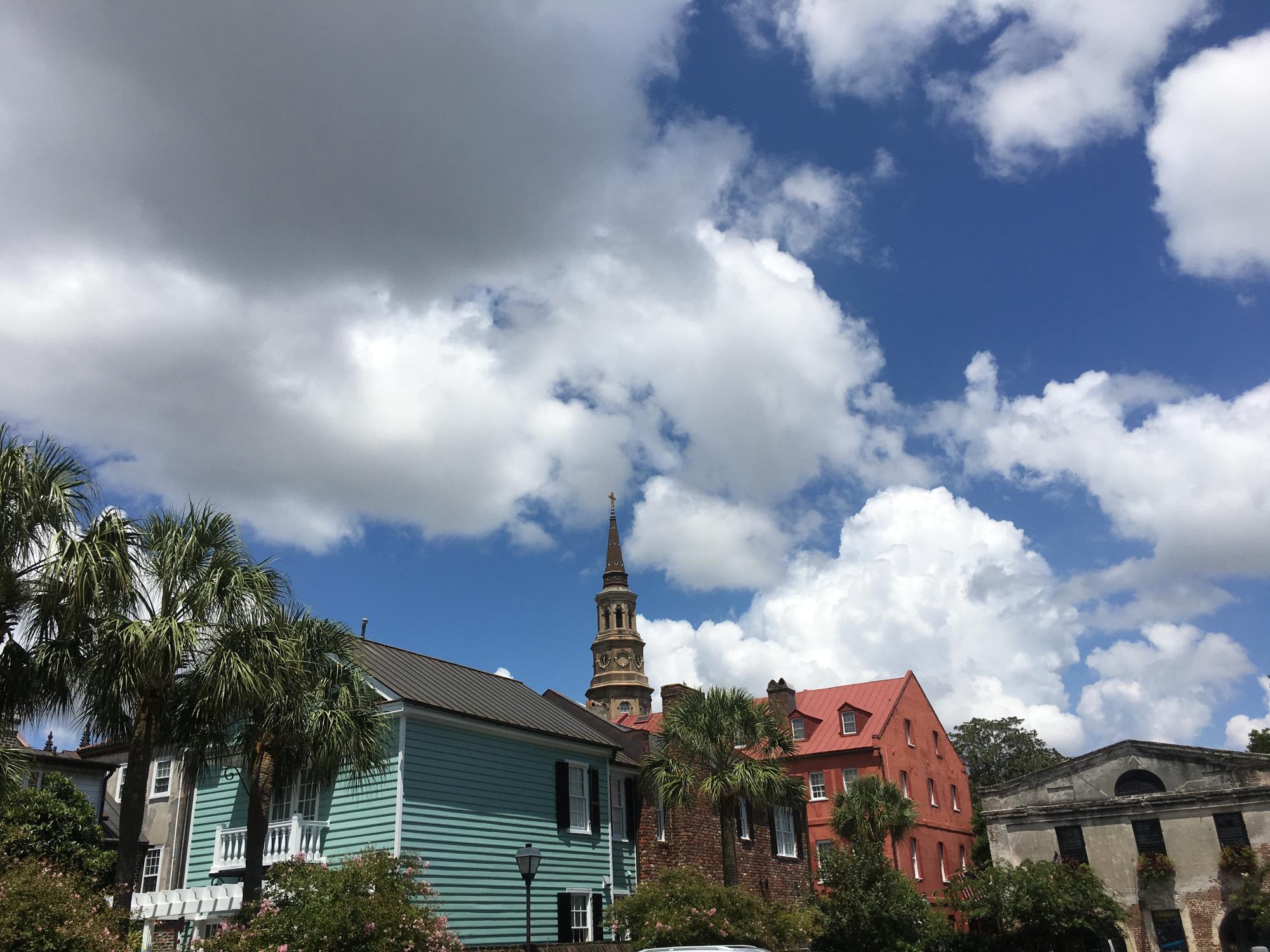 Charleston Perspective Walking Tours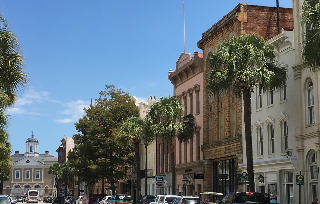 A Walking Tour is the perfect introduction to a city.
Discover the history of Charleston through the eyes of a local guide!
Martha Middleton Wallace is a 13th generation Charlestonian tracing her ancestry back to Dr Henry Woodard, who arrived on the first ship to Charleston in 1670. Martha has been a licensed/certified tour guide in Charleston since 2010 and an archaeologist since 1993.
Born and raised in the historic district, Martha is steeped in the knowledge of the history, economy, architecture and hidden secrets of the walled city.
Martha recieved a degree in Anthropology, and has been an Archaeologist for over 20 years, with many projects in the city of Charleston. Her perspective will offer unique insight into this historic and magical city.
Bradley Tyler Wallace grew up in Charleston, moving here with his family when he was 6 years old. He grew up playing sports at Hazel Parker Playground, living on Rainbow Row after graduating college. He and Martha Middleton were married in 1996 in St Philip's Church.
Brad received a BA in History from the University of South Carolina in 1992. He has a passion for South Carolina hisotry, with extensive knowledge of the Charleston area.
Brad has been a licensed/certified tour guide with the city of Charleston since 2016. Journey through the walled city district and come away with an understanding of the places and characters that make up this beautiful historic town.
Maggie grew up on Church Street in the heart of the walled city district. She can trace her Charleston roots back many generations to the Aiken family, who were living in the Aiken-Rhett house on Elizabeth Street in the 1800s. Colonel Aiken fought and was wounded in Gettysberg, later serving in state government.
Maggie is a licensed/cerified tour guide with the city of Charleston. With a passion for the history of this city She received a Masters Degree in History from the College of Charleston. Explore the passages and alleys of this centuries old town, as you uncover the secrets of the history of this All America City.
********************************************************************************