Charleston Perspective Walking Tours provides a unique walking tour experience for any size group, with a local, licensed and certified guide.

Explore the cobblestone streets and alleys as you discover the history of Charleston from the founding in 1670 through wars, earthquakes, hurricanes, fires, the slave Trade, the Gullah Culture, religious diversity, architecture, economic swings, to present day growth and expansion.

See many historic sites on the walking tour including Rainbow Row, the Old Exchange, Old Slave Mart Museum, Churches, High Battery, the Harbor, Ft Sumter, and more...

The 2 hour walking tour will end in the courtyard of the Middleton Family home at 86 Church St, built in 1783 within the heart of the walled city district. Prince Charles visited the same courtyard in February of 1990.
Call or Text (843) 460-8671
charlestonperspective@gmail.com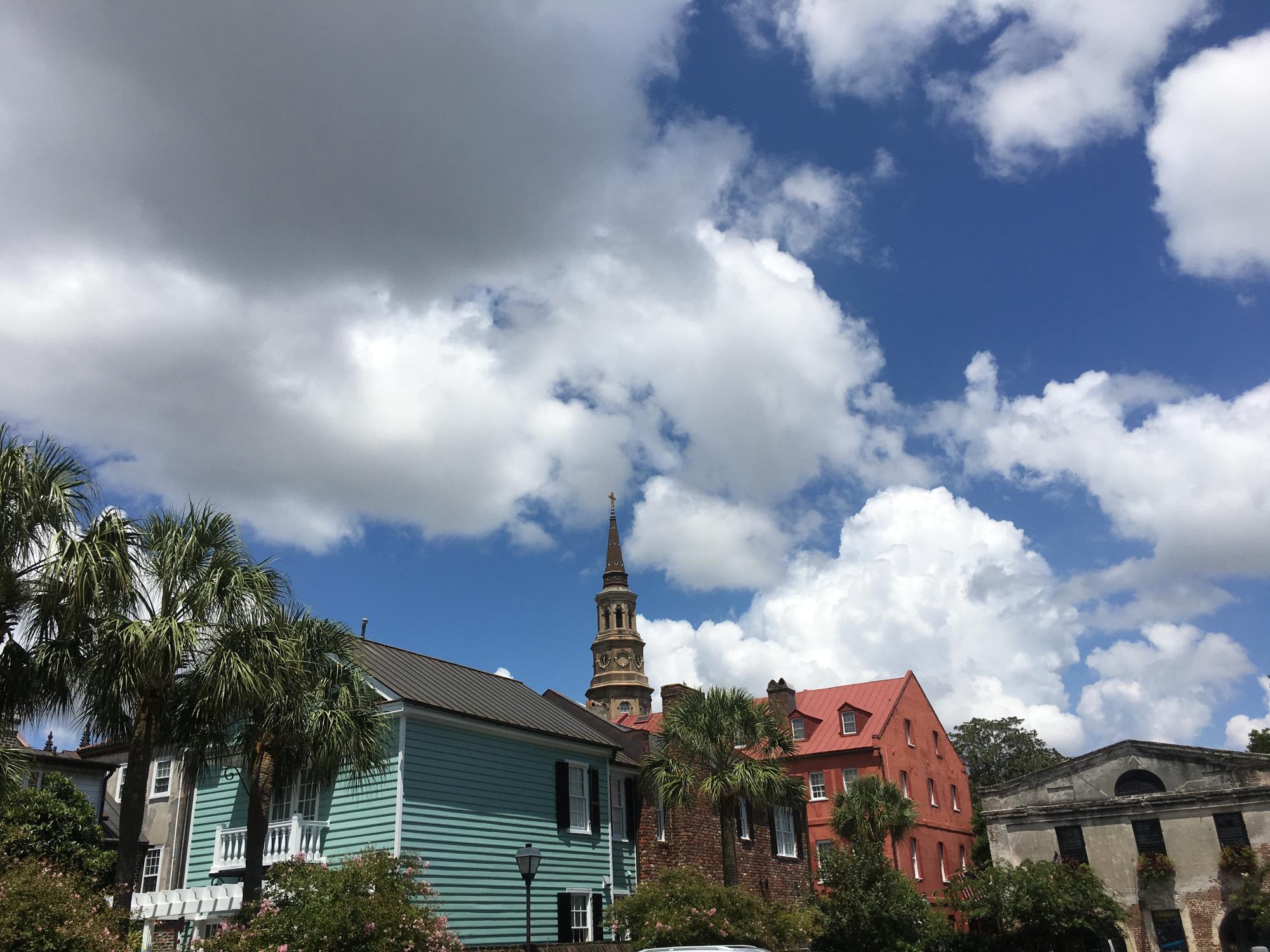 Charleston Perspective Walking Tours
A Walking Tour is the perfect introduction to a city.
Discover the history of Charleston through the eyes of a local guide!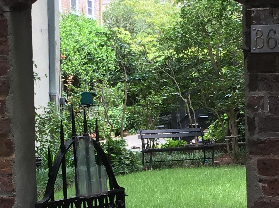 Martha Middleton Wallace is a 13th generation Charlestonian tracing her ancestry back to Dr Henry Woodard, who arrived on the first ship to Charleston in 1670. Martha has been a licensed/certified tour guide in Charleston since 2010 and an archaeologist since 1993.
Born and raised in the historic district, Martha is steeped in the knowledge of the history, economy, architecture and hidden secrets of the walled city.
Martha recieved a degree in Anthropology, and has been an Archaeologist for over 20 years, with many projects in the city of Charleston. Her perspective will offer unique insight into this historic and magical city.
Bradley Tyler Wallace grew up in Charleston, moving here with his family when he was 6 years old. He grew up playing sports at Hazel Parker Playground living on Rainbow Row after graduating college. He and Martha Middleton were married in 1996 in St Philip's Church.
Brad received a BA in History from the University of South Carolina in 1992. He has a passion for South Carolina hisotry, with extensive knowledge of the Charleston area.
Brad has been a licensed/certified tour guide with the city of Charleston since 2016. Journey through the walled city district and come away with an understanding of the places and characters that make up this beautiful historic town.
Maggie grew up on Church Street in the heart of the walled city district. Maggie can trace her Charleston roots back many generations, specifically an ancestor who fought and was wounded in Gettysberg, returning to Charleston to recover.
With a passion for the history of this city, Maggie received a Masters Degree in History from the College of Charleston. Maggie is a licensed/certified tour guide with the city of Charleston. Explore the passages and alleys of this centuries old town, as you uncover the secrets of the history of this All America City.
********************************************************************************